🙃 Ciao a tutti e a tutte e benritrovati e ritrovate nella nostra newsletter settimanale!
Spero che stiate tutti e tutte bene e che abbiate passato una splendida settimana 💆🏻!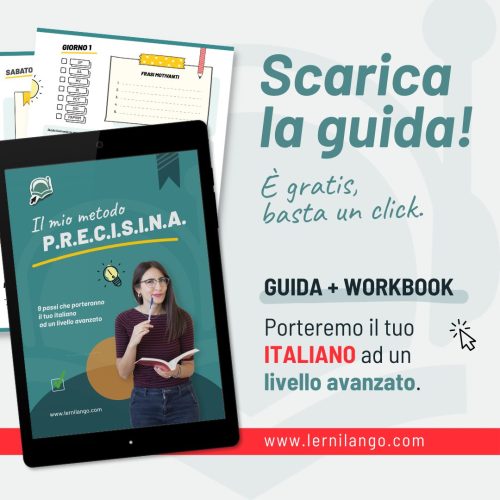 Ultimamente mi sono accorta di una cosa: fate una grande confusione quando dovete tradurre il verbo inglese TO ENJOY in italiano.
TANTISSIMA CONFUSIONE!!!
Per questo ho deciso di scegliere come tema di questa settimana GODERSI LA VITA, per cogliere così l'occasione di spiegarvi in modo approfondito e preciso come tradurre questo verbo inglese in italiano.
Come è mondialmente risaputo, noi italiani e noi italiane siamo molto bravi e brave a goderci la vita!
Con i contenuti che ho scelto questa settimana voglio cercare di spiegarvi questa cosa mondialmente risaputa.
I contenuti sono, a mio parere, bellissimi: spero dunque che assocerete questi bellissimi contenuti alla traduzione del verbo TO ENJOY in modo tale da non dimenticare mai come tradurlo!
Partiamo subito dopo la solita parentesi per i nuovi arrivati.
Per tutti i NUOVI ISCRITTI farò un breve riassunto di cosa troverete nella e-mail settimanale della newsletter.
🎥 🎧 📕 ogni settimana vi consiglio un film, un libro e una canzone;
ogni tanto, inoltre, vi racconto brevemente il mio weekend o qualche episodio simpatico della mia settimana (aggiungendo anche foto o video).
➕ infine, nella e-mail troverete il link per il podcast extra.
Voi, se volete, potete rispondere alla mail: non vi assicurò che vi risponderò sempre, ma vi assicuro che vi leggerò SEMPRE!
Adesso, passiamo ai contenuti.
Oggi partiamo dal Film 🎥.
Vi consiglio un documentario in cui italiani e italiane raccontano la loro giornata: il regista ha raccolto video da tutte le parti d'Italia e li ha assemblati per raccontare la giornata degli italiani!
Il film si chiama Italy in a day, trovate il documentario completo su Raiplay o QUI.
Musica 🎶.
Oggi vi consiglio una bella canzone sul Bel Paese, che racconta in musica i lati positivi e negativi di un popolo che ama godersi la vita!
Il dolce paese, di Sergio Endrigo.
Lettura 📚, infine.
Il libro della settimana è un approfondimento dei temi trattati nella canzone, è un bel saggio sui vizi e le virtù del Bel Paese e dei suoi cittadini!
Gli italiani: vizi e virtù di un popolo, di Luigi Barzini.
Passiamo adesso invece alle USCITE sui nostri canali:
intervista del mese di settembre L'ARTE DELLA CERAMICA ITALIANA: NE PARLIAMO CON UN CERAMISTA, ANDREA;
video-lezione in cui spiego COME TRADURRE TO ENJOY IN ITALIANO.
Bene, spero che i contenuti vi piaceranno, noi ci sentiamo alla prossima!
Simona 🌈.